Once again Geocaching International Film festival (aka GIFF) was organized in last November. We published the winners in this blog, too and promised you to provide interview of the winners. Now it is time to publish the first one of the interviews. We have Rassis on Tour in our interview. Rassis on Tour created the people's choice award winner GIFF movie called Signal Academy – Froggy's dream.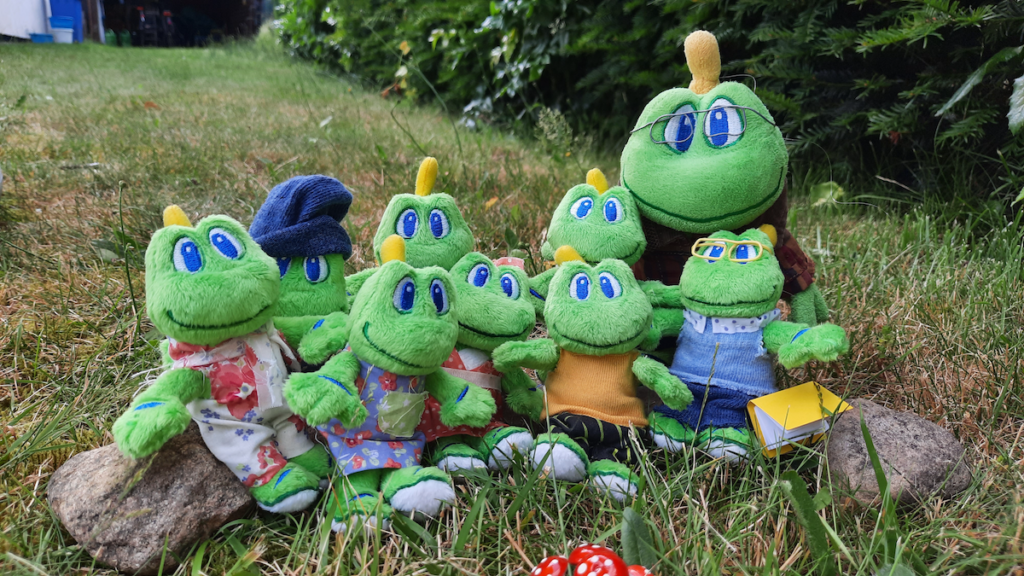 Interview with Rassis on Tour
Let's start from the basics. When and how you started geocaching?
We started geocaching in the summer of 2015. We got to know it from work colleagues. We've always liked scavenger hunts and created them for each other too. After we found our first geocache we were thrilled and from there on we have loved to go geocaching.
What do you enjoy most in geocaching?
For us it is, of course, doing something together and to discover new exciting places. Being outside in the nature is also wonderful and we always find something new or something really beautiful to take a picture of. We also love the adventures geocaching provides: climbing a small tree or walking through a small pipe to find a cache. Every geocaching tour is different and every cache is nice to found.
What kind of caches you enjoy most?
We like doing multi caches, because it is a little bit more like a normal scavenger hunts – you have to search, combine things and do puzzles. Finishing a really good multi is a really good feeling. Caches at amazing places are also great – you find places were you never been before.
Our Signal Froggy loves PETlings. He also takes one with himself when he goes to sleep.
What is your most memorable geocaching moment?
There are many wonderful moments geocaching has offered and we are really happy to have this great hobby. One of our best moments in our geocaching career is the day we got our Signal Frog Froggy. It was at a giga event in Hamburg. It was our first big event and we saw Signals for the first time and got one for us. Now he is our family mascot. 
I have understood (and blogged earlier) that there is a geocaching subculture in middle-Europe where Signal frog characters are clothed and photos taken in various situation. These Signals are given a name and they have their life stories, etc. Are you familiar with this and have you taken part in this?
Not really. Our Froggy has his own character and belongs to us, but he is not part of this geocaching subculture. We have also noticed that Signals get more popular.
Froggy has his own Instagram account where he shows his geocaching adventures: Froggys_Abenteuer
He is always happy about new followers and loves to share new stories about this geocaching life.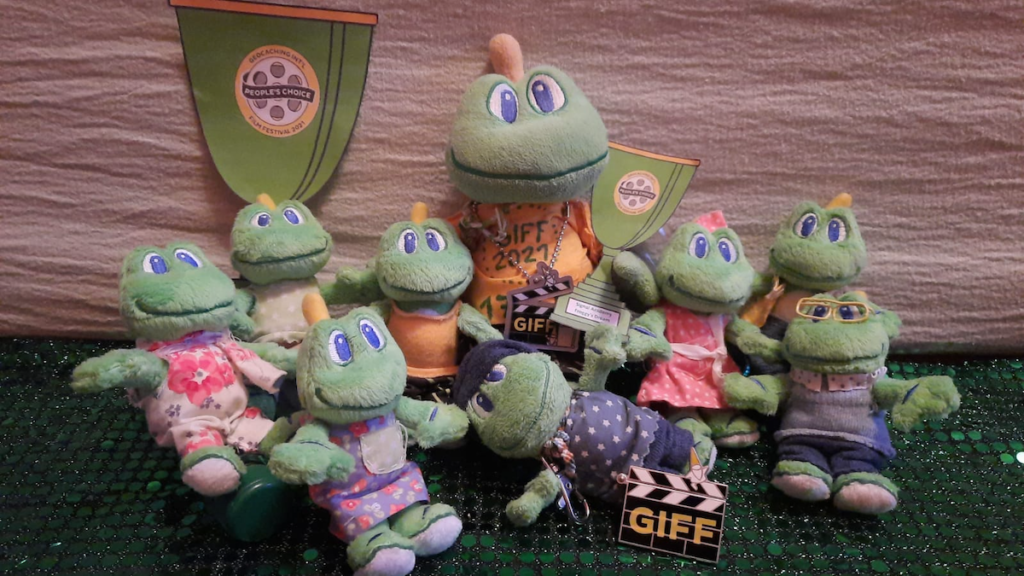 Where did you get the idea for the film?
First, we only had Froggy and he always makes everyone laugh. So, we thought it would be nice to bring these great characters into a whole geocaching world. Because Signals are the best friend of every geocacher. 
Then we found these little Signals to buy and we got the idea of a geocaching school where the little once can learn all the important things of geocaching.
Did you have a big group of people making the film or did you do it by yourself?
Rassis on Tour is a family account. To our family belongs Olaf, Gabi, Katharina, Franzi and of course Froggy. Everyone helped to move the signals.
What kind of equipment you used to film it?
We did the filming with a normal smartphone. The props are made by ourselves.
How did you make the characters move?
We used fishing line to move the Signals. That was sometimes really difficult. We had to shoot lots of times because something tipped over or someone accidentally appeared in the picture. But it was also lots of fun!
How long it took you to make the movie?
That is hard to say exactly. We did lots of handcrafting: created the school, the little books, clothes and much more. We did lots of scenes very often and then put everything together. At the end we would say it took us approximately 30 hours.
What is your experience in film making?
We never have done this kind of film before. Just some family films to catch some memories. 
Was there any funny incidents during the filming that you would like to share?
On the second filming day it suddenly started to rain. We had already set up everything for the scene. It was a lot of effort so we absolutely wanted to keep filming. So, we took all the umbrellas we could find and covered the scene. But the rain did not stop and got only stronger and stronger, so that we couldn't possibly move the scene anymore without everything getting wet and broken. So, we stood in the rain for half an hour, protecting the classroom while the rain poured down our necks. Everything for the cache and our film.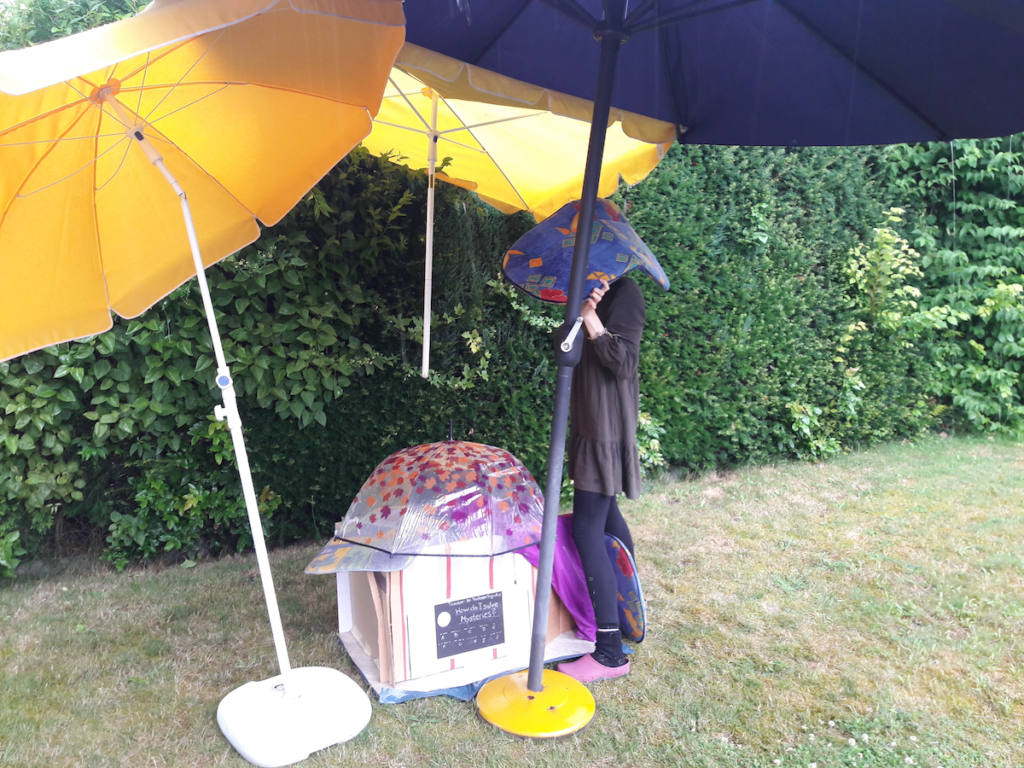 Any greetings you want to send to Finnish geocachers?
We would like to thank you for all the congratulations and votes and hope to have brought a little signal joy to Finland as well.
We wish you all the very best and always a cache to find nearby. Happy hunting!
Thanks for the interview!